Grand Theft Auto: The Trilogy – The Definitive Edition Release Date Announced
Rockstar has revealed Grand Theft Auto: The Trilogy – The Definitive Edition with a brand new trailer showcasing it's big visual overhaul and announcing a release date.
 Pre-orders are live on the Rockstar website and the game releases on November 11: the price is $60/£55, or $10 off if you buy it from the Rockstar store directly.
The description boasts "across-the-board enhancements including brilliant new lighting and environmental upgrades, with high-resolution textures, increased draw distances, Grand Theft Auto V-style controls and targeting, and much more, bringing these beloved worlds to life with all new levels of detail."
It is developed by Grove Street Games using the Unreal Engine.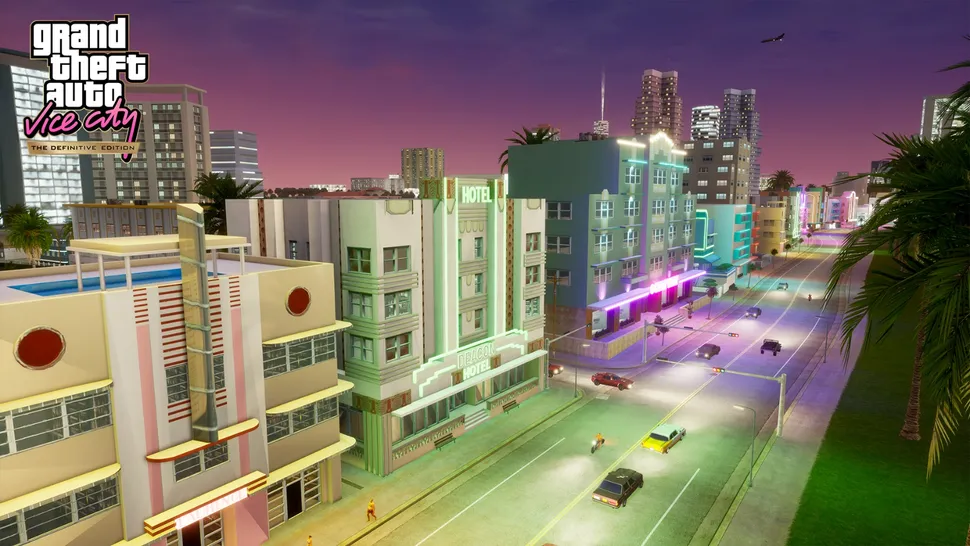 Rockstar further states that the remasters "introduce wide-ranging modern control upgrades, including improvements to targeting and lock-on aiming, updated Weapon and Radio Station Wheels, updated Mini-Maps with enhanced navigation allowing players to set waypoints to destinations, updated Achievements, Trophies, and more. The Nintendo Switch version also features Switch-specific controls including Gyro aiming, as well as touch screen camera zooming, pans, and menu selections, while the PC version includes support for NVIDIA DLSS and additional new Accomplishments via the Rockstar Games Social Club."
"Additional enhancements across all three titles include a completely rebuilt lighting system; improved shadows, weather, and reflections; upgraded character and vehicle models; along with new higher resolution textures across buildings, weapons, roads, interiors, and more. Grand Theft Auto: The Trilogy – The Definitive Edition also features a range of environmental upgrades including all new foliage, smoother surfaces, and increased draw distances to provide a new level of depth and clarity throughout the world."
The system requirements are: minimum specs are Nvidia GeForce GTX 760 2GB or AMD Radeon R9 280 3GB, recommended are Nvidia GeForce GTX 970 4GB or AMD Radeon RX 570 4GB, and the games will take up 45GB of space.